"People who gladly share with others feel themselves bathed by a constant, inner stream of happiness." – Swami Kriyananda

Ananda is a beacon of light, breaking through the darkness of this world with the universal teachings of Self-realization.
If your life has been touched by our Gurus' teachings and vibrations, please consider supporting Ananda Ahmedabad in reaching out expansively to truth-seeking souls everywhere. Giving back to the source of our inspiration assures that abundance and blessings continue to flow in our lives.
Thank you for being a part of this community of souls who support each other on the path to God.
[Donations to Ananda Sangha are eligible for 50% tax exemption under section 80G of the IT Act, 1961]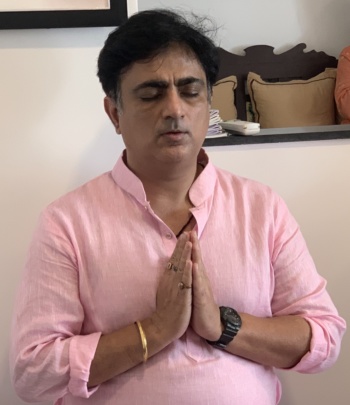 Your Donations Support These Activities
Spreading the Teachings of Kriya and Self-realization in India

Paying center's rent and maintenance

Promotional, advertisement and rental (if done outside) costs of classes

Operational services – website, Internet, Zoom and social media

Office equipment including computers, printers, and audio-video equipment

translation and printing of books into Gujarati etc.

traveling expenses of teachers to Ahmedabad,

Offering honorarium to teachers, and support staff

Office and general operations expenses. Professional legal fees, accounting fees, general liability insurance, donation platform fees, etc.
Testimonials from Supporting Members
Seva to Gurus and God has helped me to open my heart and be in tune with them. My donation to Ananda has helped me to stay in Gratitude.

~ S N, Ahmedabad

Donating every month to Ananda Sangha is part of our humble service to our Guru whom myself and my wife consider as Almighty incarnated in physical form to spiritually enlighten us. I trust by offering donation, we are helping Ananda spread Guru's teachings, which is capable of re-attuning people to righteous and joyful ways of living which was lost over time in delusion, thus making this world a better place to live for us.

~ K J M, Ahmedabad

'Light grows when shared and also what is life without the joy of sharing? Therefore sharing the light is also an important part in Sadhana. Apart from this I would also like others to have the same opportunities to experience what I did and since I cannot do everything that it takes to share the teachings I perform my bit by contributing donations of a certain sum of amount. Also I feel donating is liberating for me on my levels.

~ H T , Ahmedabad

Offering donation to Ananda Ahmedabd has helped me in expanding my consciousness. The satisfaction in giving helps me in breaking the shackles of my attachment to the money. Donating joyfully has helped me to realise to give more to others than hoarding money for myself or utilizing it for my enjoyment.

~ B P , Ahmedabad

Initially I used to donate to Ananda Ahmedabad a certain amount per month, but now I practice what is called tithing which means that I donate 10% of what I earn each month. This has helped me understand and feel that there is real joy in giving. I've also found since I've been practising tithing that I'm never short of money and it seems like I'm being looked after by divine loving force.

~ V S, Ahmedabad